Event IO (evio)
Documentation and downloads for the latest version of EVIO.
Current version - 4.4.6 (Mac compatible)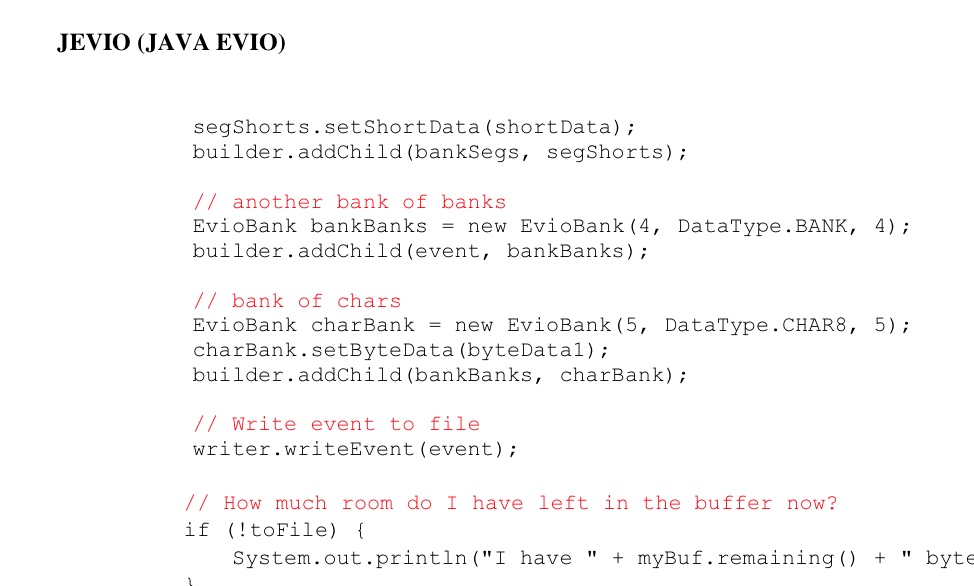 EVIO is the native data format for data generated by CODA. The evio format is read and written by the evio package. The package is supported in C, C++ and java on Linux.
EVIO is a haierachical data format based on container structures called banks. A bank can contain other banks or primitive data types.