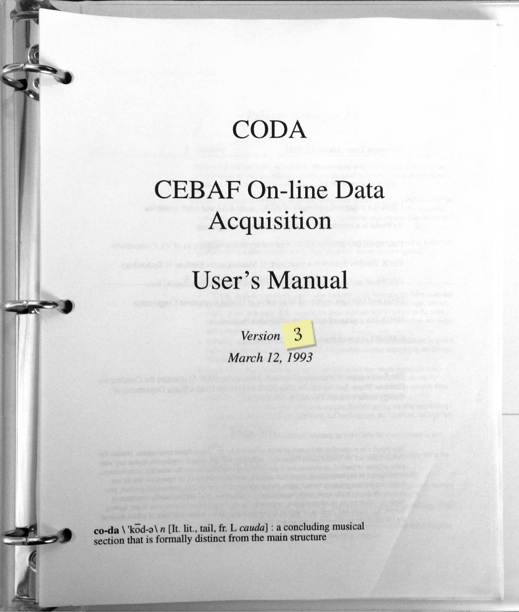 This is the documentation and download site for the CEBAF Online Data Acquisition framework otherwise known as CODA.
At the moment the documentation for the latest version of CODA is being written and these pages may be incomplete. If there is something that you need urgently please contact us.
Individual pages contain links for download of software packages, examples and PDF versions of documentation.